TATA CLASS EDGE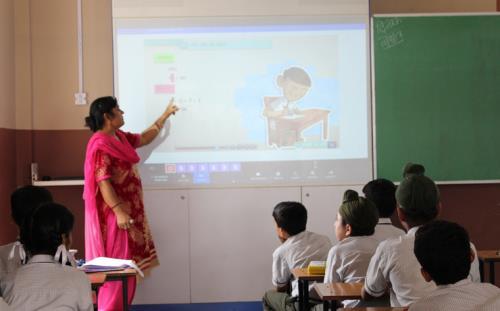 Tata Class Edge smart boards are installed in all the classes to help children in interactive learning. Tata Class Edge constantly innovates in pedagogy, technology and content aimed at enhancing learning experiences. It helps teachers in effective classroom teaching through the interactive board. They have the freedom to explore its different modules such as Test Edge, Plan Edge, Lab Edge & Game Edge, etc. The activity part of this interactive learning makes a greater involvement of children in this teaching-learning process and makes learning a fun.
LIBRARY-RESOURCE ROOM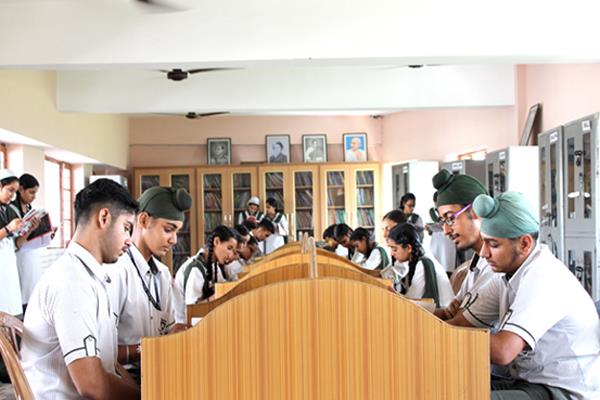 A well-equipped library is the lifeline of an organization. The library in our school inculcates reading habits amongst students. Renowned works of fiction, classics, self-help books, science and technology periodicals, journals related to history, culture, exploration along with selected local and national dailies are housed here.The atmosphere in the library is congenial and suited to maintain the decorum of the place. Fresh stock is added from time to time aptly complementing the needs of the readers.
PHONETIC LAB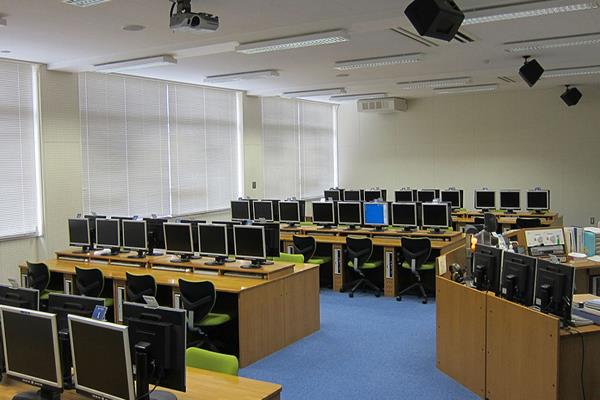 The Phonetic Lab is an audio-visual installation used as an aid in modern English Language Teaching. The Phonetic Lab has enhanced the language learning ability of each student to a great extent. Regular interactive sessions in the lab enable the learners to speak English in a better way; communicate well with correct pronunciation and confidence. It also helps the learners to learn accent, stress and all other aspects of the phonetics of English language. It would further entitle them to face the challenges of life at the global front.
LABORATORIES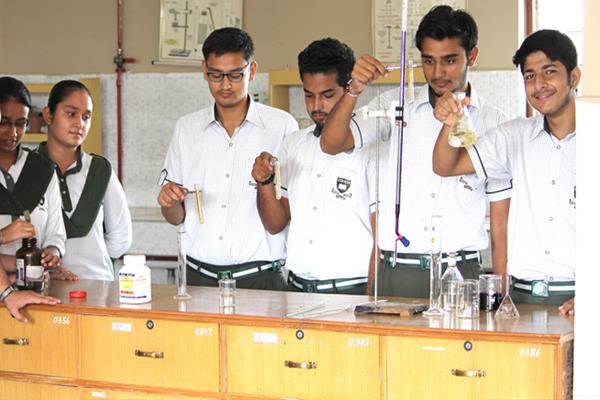 The school has well furnished, fully equipped laboratories for various subjects namely Physics, Chemistry, Biology, Computer Science and Mathematics. All the laboratories are outfitted with modern instruments, equipment and technology. Students fondly visit these well ventilated and spacious halls to put their theoretical knowledge into first-hand experience which remains a part of their learning forever. Our school laboratories help to boost critical thinking among our pupils. We have something that even the best and most modern universities cannot boast of.
HEALTH & FITNESS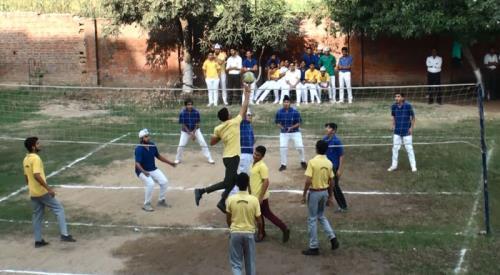 Physical Education is given as much importance as academics. Pupils are provided ample opportunities to play a wide variety of games such as basketball, volleyball, badminton, football etc. Competitions at various levels are a regular feature of our curriculum. Yoga and martial arts training is also an integral part of teaching. A good number of health camps are introduced for proper health checkups and monitoring. Interactive sessions with trained medical professional and doctors are conducted from time to time to sensitise our students about health awareness.
ART ROOM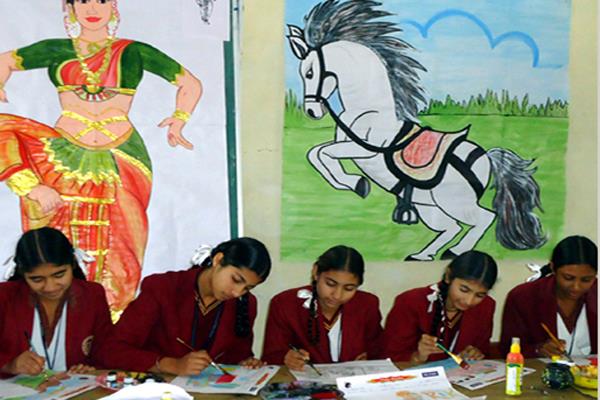 The art room of school should never become a dumping ground for kids.With the recommendations of the CBSE to lay stress on art integrated teaching learning, the art room has become the power house of our organization. Creativity of each individual child is well nurtured seeking creative-minded workers, from graphic designers to engineers to fashion designers and what not. Art teachers pick up where vocational schools have left off and help set kids up with visual arts careers from the very beginning.
DANCE ROOM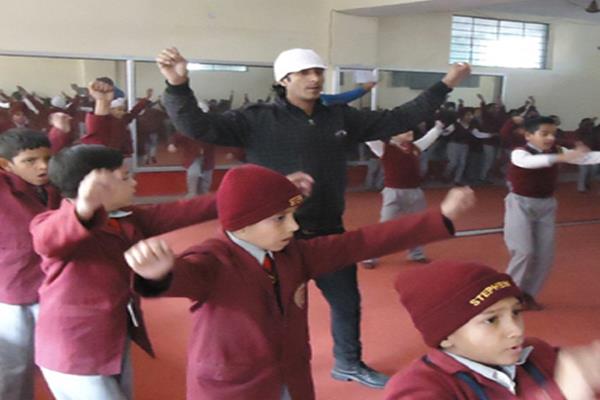 With a fascinating ambience, the dance room is a place which stimulates multi folded skills among students. The trained and professional faculty energizes the budding dancers to receive training of various forms of dance. Besides offering it an additional subject, dance plays instrumental to burn calories, strengthen muscles, improve balance, increase flexibility, and give the heart a good workout. Participants are encouraged to learn in a healthy environment where no one is judged.
MUSIC ROOM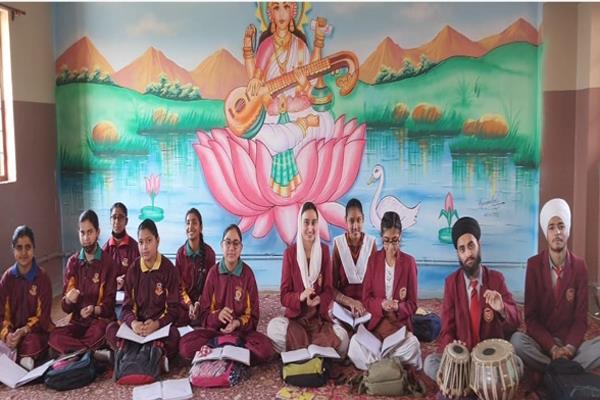 Aesthetically build up music room with the skilled music trainers adds on to the exemplary performance of the students. Our music faculty incessantly works to imbibe each learner not only with the participation in music but also to adopt it as a part of life. Individual attention is paid to each student so that a brief session of music works as a stressbuster, a calmant. A variety of instruments in the music room expose the students an opportunity to learn and pave way to new corridors of profession in future.
COMPUTER LAB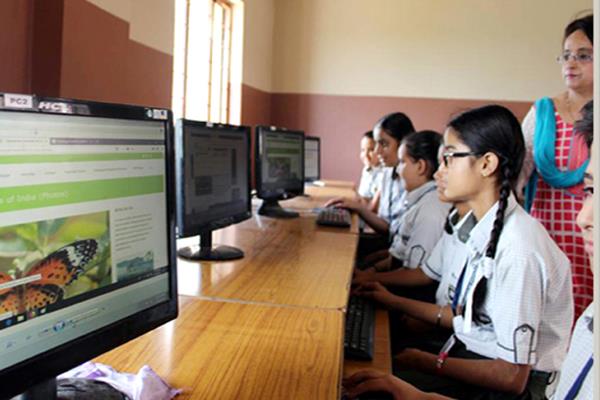 Learning Computer application is a quintessential skill of the 21st century. Therefore, we at Stephens International Public School,equip our learners with the basic as well as advanced computer knowledge and application. The school has well- conditioned independent labs for all the wings I. e. primary ,middle and senior wing wherein each child is individually trained by a competent faculty. Various inter class and inter house competitions are held. The achievers are commended with certificates and medals too.
NCC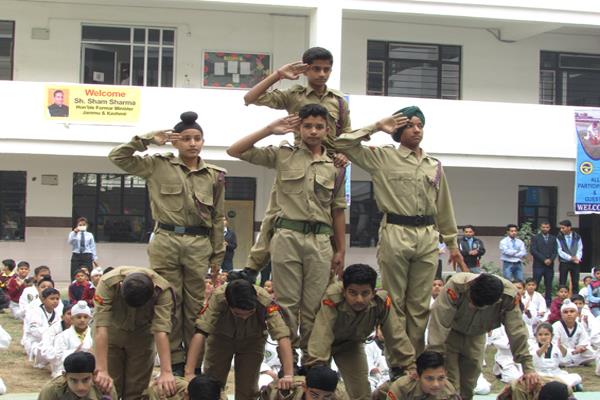 National Cadet Corps is a wing of the Indian armed forces which provides basic training to students. Stephens has provided NCC platform to the students to groom them into disciplined and patriotic citizens. The cadets attend elementary training camps annually and receive certificates beside learning leadership, discipline, selflessness and honesty. After successful completion of training, certificates are awarded to the cadets which further help them to aspire for Indian Defence Services later as a lucrative career option.
SWIMMING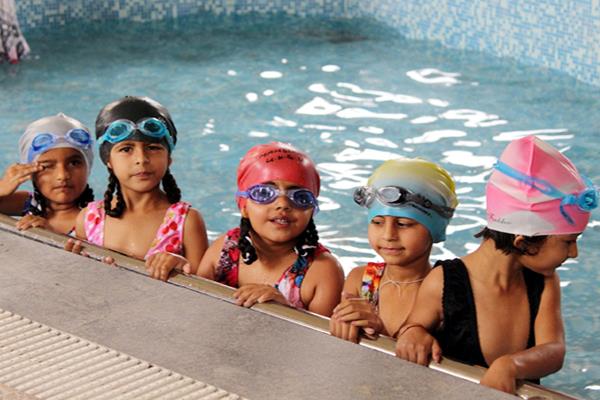 Swimming is undoubtedly the best form of exercise for all age groups that keeps them emotionally and physically healthy besides developing an essential skill.The facility of swimming is provided to the students right from the preschool. Due care is taken to maintain the neatness and hygiene in the swimming area. Ample space is provided for the changing rooms accompanied with the sufficient number of attendants to address the needs of the swimmers. Competitions are held each year and accolades are awarded to the meritorious students
CRICKET ACADEMY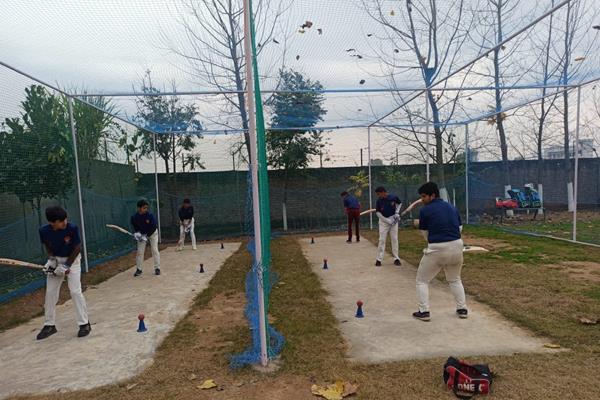 The school has its own cricket academy to provide a holistic cricketing experience to its students. The turf and the nets have been built under the guidance of the professionals to provide the required training facility. League matches are a regular feature of the academy that helps budding cricketers gain a competitive advantage. Adequate medical care and the myriad other facilities led by seasoned coaches and mentors provide for a collaborative learning environment to all our students in the academy.
TRANSPORTATION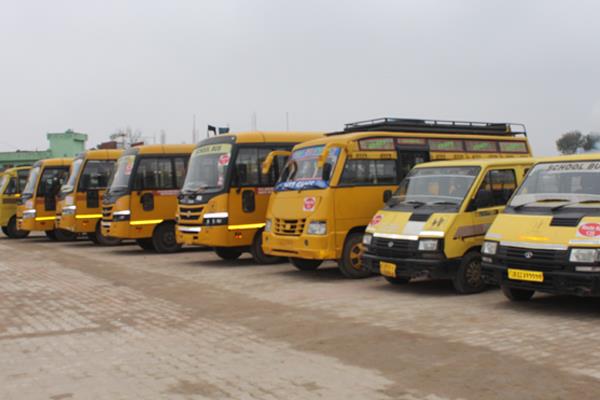 School provides transport facility to all the students from Nursery to Class XII. The transport system is hassle-free and convenient. We provide safe and comfortable transport that ensures more space for smaller children. The facility caters to the needs of all the students especially residing in the extreme border areas. School transport, a fleet of yellow buses, door to door and cab service is available at affordable charges. Timely pickup and drop is monitored by the school administration.
SECURITY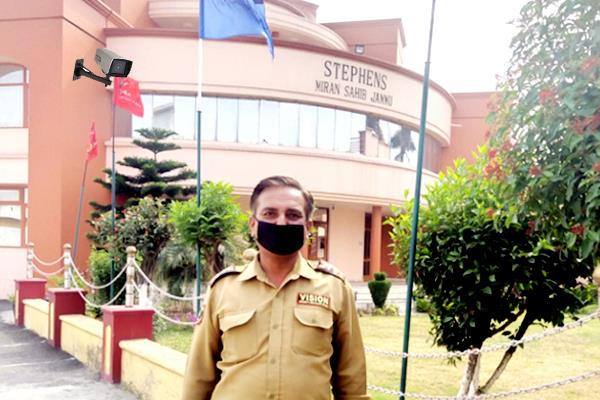 We have a full-fledged, 24x7 security system in place on the school campus. The main entrance gate to the school and the entire periphery of the campus are manned round-the-clock by well-trained security guards. Our CCTV system monitors the campus through a large number of cameras. We ensure that children and school staff carry their ID cards while in the school. Entry and exit is restricted from the campus through an effective system of control. CCTV surveillance systems installed in the school are excellent deterrents against incidents occurring during school hours.
SCHOOL TUCK SHOP
Stephens is always concerned about the comfort and care of its staff and students. Therefore, the school has come up with a tuck shop (canteen) which provides wholesome and nutritious snacks and juices to the students as well as staff. Due care is taken to maintain hygiene of the surroundings. High quality food with a wide variety is served here at nominal charges. The eatables served here are all sealed and served in packets. The place is used to reinforce
knowledge, skills and behaviour about healthy eating and lifestyle.