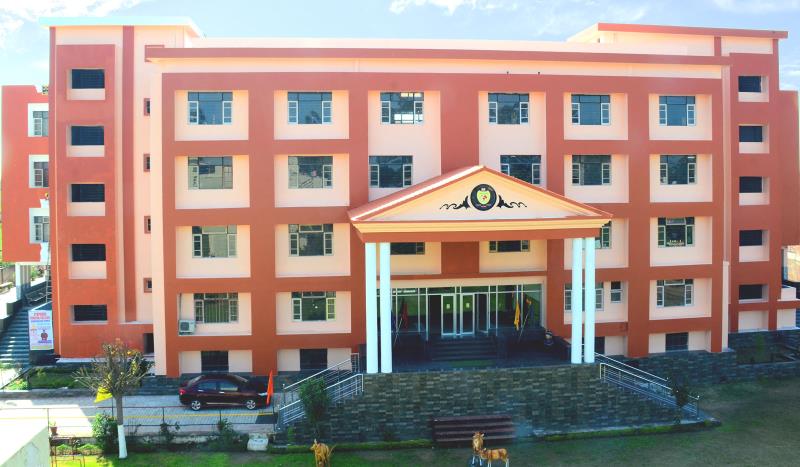 NO CAUSE CAN BE SERVED BETTER THAN THE CAUSE OF EDUCATION
A sacred cause can never be exposed without the blessings of pious souls. Stephens International Public School is highly indebted to the eternal soul of Late Dr. Aparna Saini who kindled the spirit within us to work for the enlightenment of the fledgling youngsters enabling them to be the beacon of light in this competitive world. It is time for us to salute the wisdom, vision and compassion of the noble soul and rededicate ourselves to do our bit in lighting the lamp of knowledge.
VISION

To provide a learner-centric education for young children so that they can achieve their desired goals in the respective fields of education they wish to pursue and build a better world.

Stephens International Public School aims to create and nurture a culture of excellence and distinctiveness that inspires intellectual competence, wholesome development, spirit of enterprise, sustained inquiry and lifelong learning skills, in a learner centered and technically advanced environment.
Mission

Stephens International Public School aims to develop in children the knowledge and skills to enable them to achieve their career goals and become caring and open minded leaders who think global and act local. Education at Stephens International Public School is a relentless quest for excellence, for the fullest development of a student's personality and potential via; academic, spiritual, moral, social and physical being the key endeavours.

Students are taught in a caring and personalized learning atmosphere that is enhanced through a friendly and constructive partnership with parents. Through the school programmes and activities, the children learn to respect all the cultures and communities, preparing them to became a part of our ever expanding multi-cultural world.